Baby Roll Stretch Film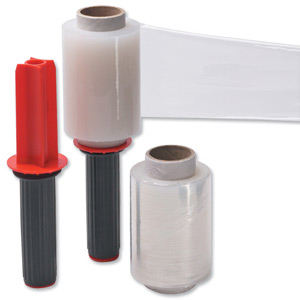 BABY ROLL STRETCH FILM
◊ Stretch Films are used to wrap around industrial or commercial products to provide stability and protection to loose cartons or bags.
◊ Bundling products together also allow easier inventory control, lower transportation cost and many other benefits.
◊ Hand roll stretch film which allows ease of application of the stretch film, onto the item to be wrapped.
◊ Our stretch film product is available for hand rolls, machine rolls, mini rolls or bundle tape, jumbo rolls and extended rolls, used for pallet wrapping for protection from water, dust and damage.
* This page last updated : 22/02/2013 ( 05:03:09 PM ).
* The information herein is subject to change without any notice.